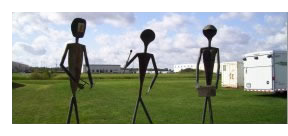 Spitzer Enterprises is quickly approaching 40 years in business. We have two facilities totalling 30,000 square feet in Greenfield, Indiana, a suburb on the east side of Indianapolis. Our three main divisions are Spitzer Race Cars, Spitzer Composites and Spitzer Concepts.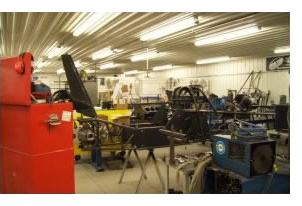 At Spitzer Race Cars, we build all types of drag racing vehicles, including top alcohol and A fuel dragsters, competition eliminator dragsters, top dragsters, super comp dragsters, and our newly-debuted BracketStar dragster for bracket applications. We have also constructed nostalgia nitro funny cars, alcohol funny cars, 32 Bantam and 23T altereds, and a variety of street roadsters, including '33 Dodge, '34 Chevy and '04 Corvette styles.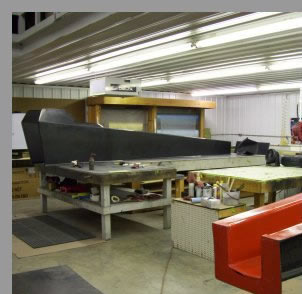 Spitzer Composites is separately housed next door to the race shop. It is here that we create both carbon fiber and fiberglass composite parts. We construct a variety of rear wings for alcohol, A fuel and sportsman applications, in addition to front single wings for those classes. Our air scoops have been used on drag boat applications in addition to drag cars, and we are always looking for ways to maximize airflow efficiency. We build carbon fiber dragster bodies and offer many styles in carbon fiber and fiberglass for direct sale to our customers We build a variety of other composite products, including seats, floor pans, computer boxes, naca ducts, body fuel tank vents, noses, steering wheels, puke tanks and oil containment trays.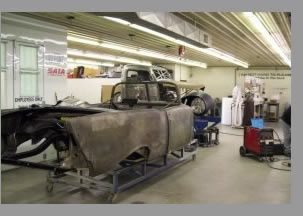 Our newest division is Spitzer Concepts. This division is housed with the race car shop, as the two teams often work closely together on the same projects. Our Concepts division does exactly what you might think - we bring dream street rods to a drivable reality. Not only can we build a custom street rod like our 1937 boattail roadster or our 1927 track roadster from the ground up, we can take your muscle car and modify it to your specifications. We also specialize in front and rear suspensions, frame-off restorations, and providing chassis and composite parts.